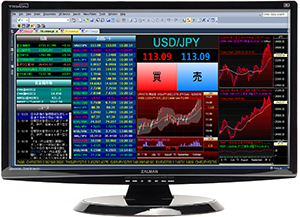 Jigsaw Platform is a powerful and extensible component-based framework for delivering and displaying real-time data. It consists of a toolkit of servers and display components, which can be plugged together in a wide variety of configurations, to produce market data and trading desktop solutions tailored for individual business requirements.

Jigsaw components are available separately, or as a package, and can be provided as a customised solution for a particular business purpose.
Jigsaw components are based on Microsoft® COM/OLE and ActiveX® technologies, so that the front-end may be deployed inside Jigsaw Terminal application, or inside a web browser (or other ActiveX container). Third party ActiveX display components can also be intregrated with Jigsaw components.
Web-based front-end solutions are available using HTML scripting or Java, suitable for a wide range of devices such as iPad® and other tablets. The flexibility of the Jigsaw infrastructure allows us to adapt the product range to utilise the latest technologies for data display and delivery while maintaining a robust server infrastructure which has been designed for high-speed processing, with fault tolerance to guarantee reliability of the information.
Jigsaw data servers support financial and news data sourced from major vendors such as Refinitiv, Bloomberg, Interactive Data and Jiji Press, but can be customised to support other data sources, such as trading system feeds. The data display attributes are completely separated from the underlying delivery mechanism, so data sources can be changed or mixed without affecting the front-end display.
Jigsaw can be deployed using standard internet/intranet or VPN technologies. Front-end components may be installed on all Microsoft Windows platforms, including Windows 10. Web-based products and HTML5 solutions are available for all major browsers.
Jigsaw infrastructure is scalable, and MarketCast servers can be configured in a cascading architecture in order to multi-cast data to a large number of users. However it is also suitable as a low cost solution for small scale clients. Japanese and English versions of the product are available.