JIGSAWMOBILE™ Application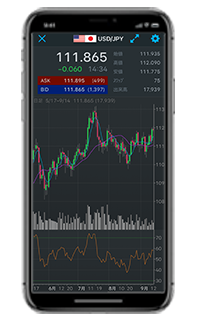 JigsawMobile front-end application is a secure and highly optimised mobile application, providing rich functionality supported by a powerful server infrastructure.The technology has been used to produce mobile trading terminals with real-time information displays, trading capability, position monitoring and professional-level charting.
We have expertise in developing mobile solutions for the different operating systems and delivery platforms, and can provide JigsawMobile application for Apple™ iOS (iPhone, iPod Touch and iPad) as well as Google Andriod™. Our in-depth knowledge of the mechanisms for testing and deploying applications on the major phone carriers in Japan - NTT DoCoMo, KDDI au and SoftBank - means that we can advise customers on how to launch a real-time mobile solution with consistent appearance and functionality across their user base.
The JigsawMobile environment utilises our proprietary scripting engine, which allows charting components to display custom technical indicators and strategies. Script code that describes such indicators is stored on server and can be downloaded by JigsawMobile application based on user permissions and other criteria.