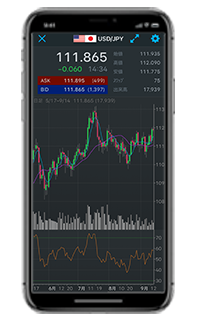 JigsawMobile™ front-end application is a secure and highly optimised mobile application, providing rich functionality supported by a powerful server infrastructure.The technology has been used to produce mobile trading terminals with real-time information displays, trading capability, position monitoring and professional-level charting.
We have expertise in developing mobile solutions for the different operating systems and delivery platforms, and can provide JigsawMobile application for Java™ (MIDP, JSCL, DoJa and DoJa LE) implementations as well as BREW®. Our in-depth knowledge of the mechanisms for testing and deploying applications on the major phone carriers in Japan - NTT DoCoMo, KDDI au and SoftBank - means that we can advise customers on how to launch a real-time mobile solution with consistent appearance and functionality across their user base.
The user interface and navigation features of JigsawMobile can also be presented in a Java version of the application running on Windows PC, producing a streamlined, consistent trading interface.
The JigsawMobile environment utilises our proprietary scripting language, JML (Jigsaw Mobile Language), which facilitates rapid development of customised JigsawMobile applications and can support front-end modifications which do not require re-downloading of the application.